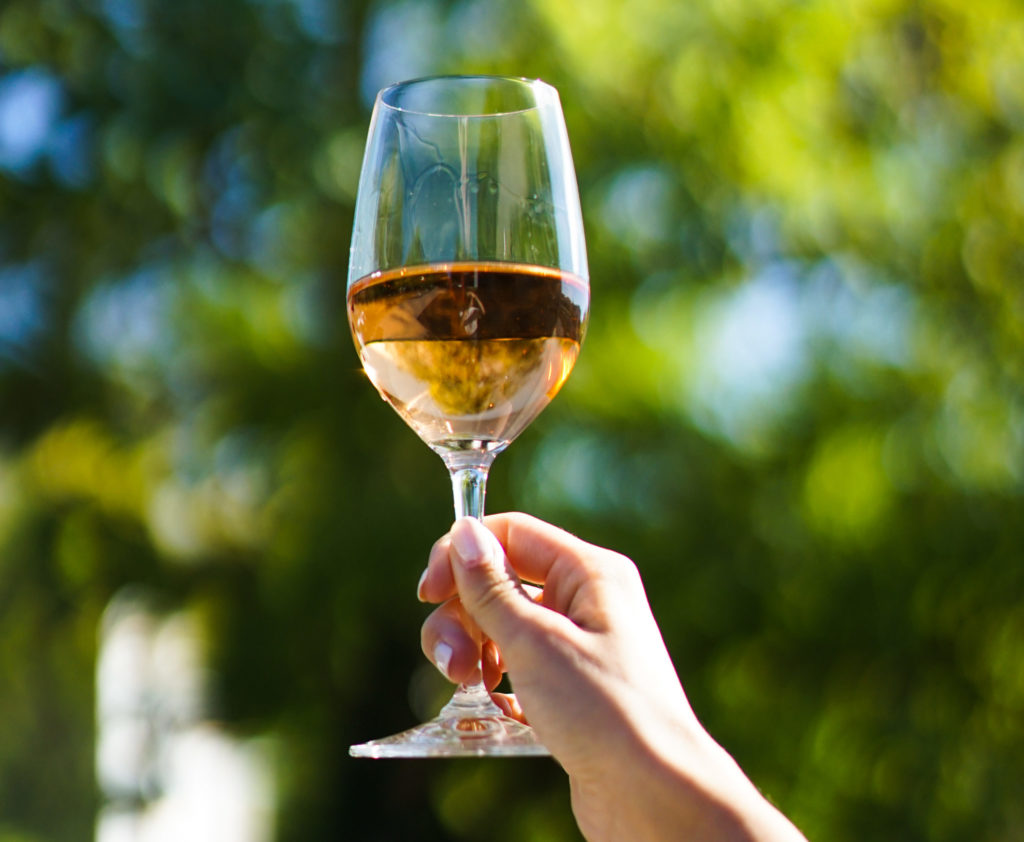 Le 03 May 2023
What is Orange Wine ?
For some years now, orange wine has intrigued and attracted consumers, particularly because of its unique orange colour. At CLR, we decided to lift the veil on this coveted wine. Let's find out the key points to know about orange wine.
The Origins of Orange Wine:
Orange wine, also known as white maceration wine or amber wine, is, as its name suggests, a wine with a particularly orange colour.
Its origins date back to more than 4500 years ago in the region of Georgia. There are also theories that its history is even older. Traces of orange wine have been found in the Caucasus region dating back more than 8,000 years.
At that time, the Georgians used a special winemaking technique: they macerated the wine in amphorae, which were themselves buried. Built from clay, they are called "Kvevris". Over time, this vinification technique spread throughout Europe.
For several years now, orange wines have been making a comeback in our cellar shelves and it was in 2022 that the Domaine de Régismont, in partnership with the Caves Languedoc Roussillon, decided to embark on the Orange Wine adventure.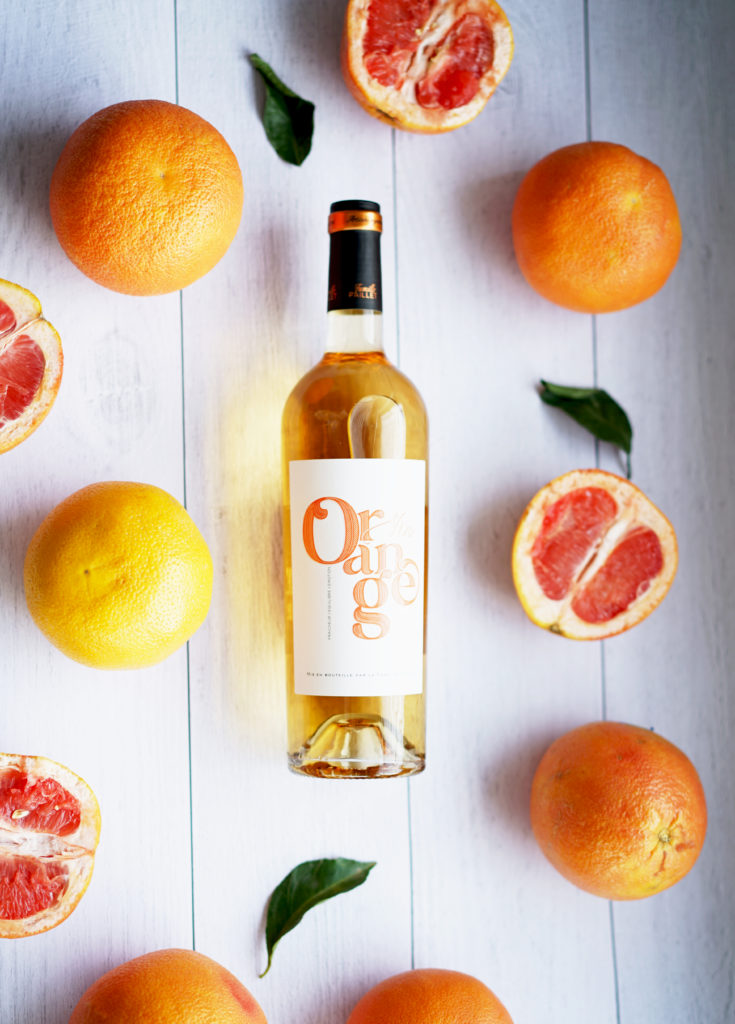 The vinification of Orange Wine:
The particularity of the orange wine is the vinification process: white grapes are vinified using the technique of red wines. The juice is then macerated with the stalk, skin, and seeds of the grapes.
At Château de Régismont, maceration continues for a fortnight at a regulated temperature of 17°C. This maceration gives the wine a superb golden colour and a very distinctive tannic character. The wine is then devatted when the desired tannic load is reached. The pressing and the end of the alcoholic fermentation are continued at 16°C. Finally, the wine is aged on fine lees for 3 months.
Discover the Orange Wine of Château de Régismont:
The Orange Wine, made from a mixture of grape varieties between Muscat and Viognier, has a beautiful, slightly coppery colour. The nose expresses itself on spicy notes of ginger, candied citrus fruits, pink grapefruit, jasmine, and bergamot. On the palate, the aromatic palette is completed by a slightly peppery touch on the finish, light tannins, with freshness and tension.
At what temperature should I drink Orange Wine?
For an optimal tasting, we advise you to serve the Orange Wine at a variable temperature between 10°C and 12°C.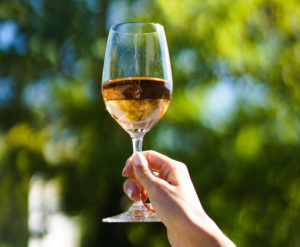 What to serve the Orange Wine with?
Thanks to its singularity, Orange Wine can be your ally throughout the meal: From the aperitif, to fish, through world cuisine, fruit tarts or melon, Orange Wine will be the perfect ally for your lunch or dinner.
And now, orange wine has no more secrets for you! If you wish to discover our selection of Domaine de Régismont, click here and get in touch with your privileged contact person!