Concerned about the future of our planet, we launched "Eco Attitude" in 2011.
This concept, freshly innovated in the wine sector, responds in every way to the principle of eco-design. We then created a "multi-step" charter that integrates environmental preservation criteria from the vine to the finished product.

Step 1: Respect and Tradition
Created in 2011, Eco Attitude responds to three fundamental guarantees of our profession, which we wanted to promote and highlight through our charter:
Respect and tradition: Authenticity
The Eco Attitude logo only includes wines from winemakers certified by the Vignerons Indépendants label. Our partners who adhere to this charter embody a new vision of the profession and are part of a process of evolution and progress. It is a sign of recognition of their know-how and one of the pillars of our Eco Attitude concept.
Being an independent winegrower by adhering to Eco Attitude means optimising the eco-conception of the product for the consumer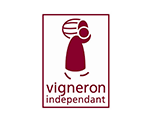 Respect and tradition: Origin
All Eco Attitude wines are 100% vinified, matured and bottled at the property. The traceability of the product is therefore perfect, and its carbon footprint limited.
Respect and tradition: Quality
All Eco Attitude wines are IGP or AOP only, which means: a limited yield, certified quality, permanent control.
We only want authentic wines, true wines that respect the ecosystem… Eco Attitude wines.

Step 2: Ecology and Agriculture
The Eco Attitude Charter only recognizes wines produced by Organic or Reasoned Agriculture. They must hold the AB Bio or Terra Vitis label. Eco Attitude is the guarantee of high-quality wines produced using ecologically sustainable methods to preserve the environment. For us, it was unthinkable to create an eco-product without providing guarantees to consumers.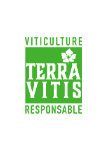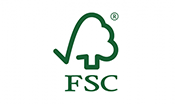 These guarantees are a testament to the work of our winemaking partners and their daily investment.

Step 3: Eco packaging
Eco Attitude is an eco-concept that forms an indissociable whole that also includes the packaging. The packaging of each of our wines uses materials that respect the environment and are part of a sustainable development approach.

The Lean+Green label means that our bottles significantly reduce the ecological footprint thanks to their design, which, by lightening the weight of the bottles, also reduces energy consumption, both during manufacture and transport.

Our corks carry the FSC (Forest Stewardship Council) label. FSC is an international organization whose aim is to encourage socially, ecologically and economically responsible forest management. In this way, we participate in the fight against deforestation by working with the leading forest certification system.

We work with a printer who adopts a voluntary approach to respecting people and the environment. Print Environnement is the certainty for us to have ecological labels made of recycled paper or made with paper pulp from sustainably managed forests.

Our cardboards carry the "Recyclable Corrugated Cardboard" logo as they are made from 95% recycled fibers. We believe that it is essential to prioritize the recycling of this important part of the packaging.
Do not hesitate to contact your privileged contact person so that he can show you our Eco Attitude range.
Our philosophy is based on national and international labels that guarantee our commitment