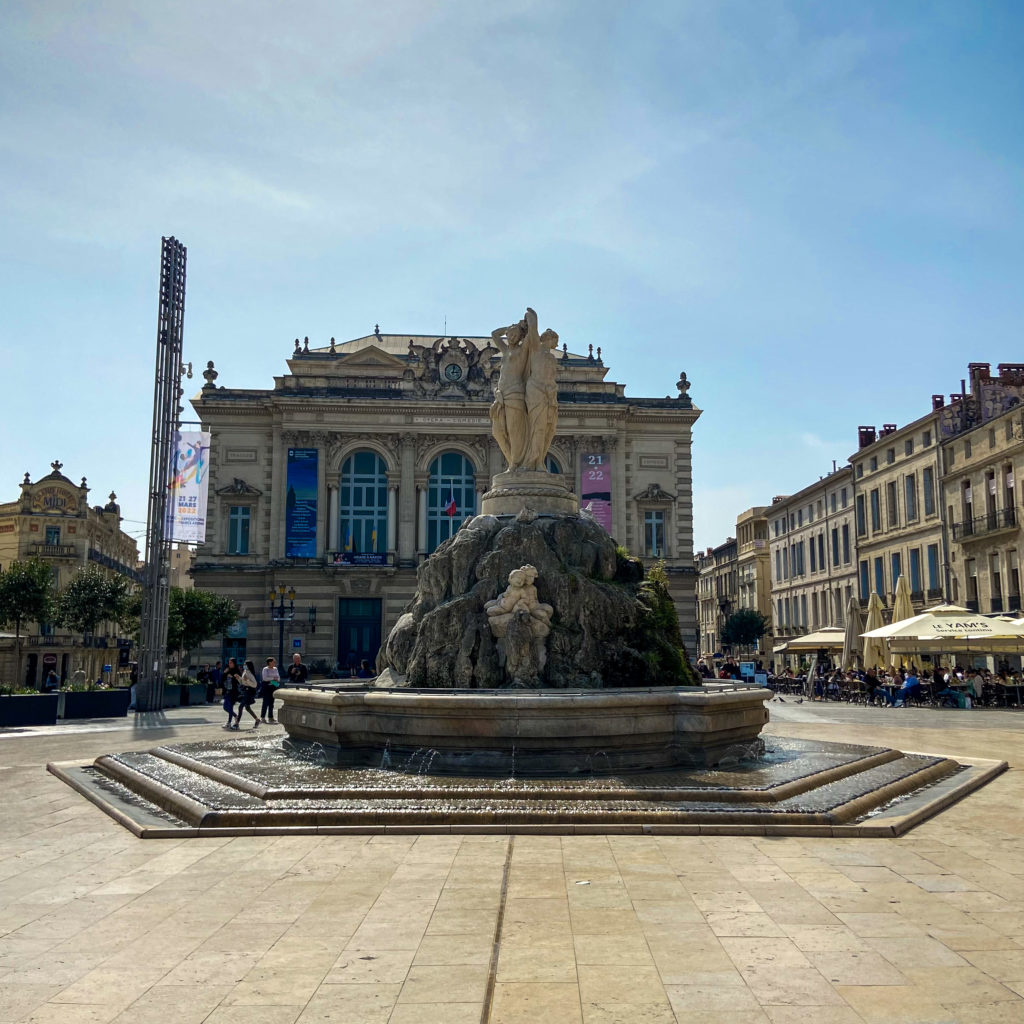 Le 07 April 2022
3 Best things to do in Montpellier
If you want to go for a walk in the south of France, this is the place to be for a few days.
Montpellier is the 7th largest city in France, which gives it an essential place in the local influence of Occitania. So, if you want to go for a walk in the south of France, this is the place to be for a few days. Below you will find our 3 best things to do in this city.
1. Enjoying a stroll through the historic centre and the Place de la Comédie
Montpellier is famous for the Place de la Comédie. Very lively thanks to its many bars and restaurants, but also thanks to the street shows, it is one of the largest pedestrian areas in France. Thanks to the tramway line that crosses it, it is very easy to access. The Fontaine des Trois Grâces reigns supreme on the square. The Opéra de la Comédie, which gives its name to the square, also sits on the square.
From here, you can start your walk in the historic centre, rich in architecture, restaurants, shops of all kinds, but also historic monuments such as the Saint Roch church. Getting lost in the narrow streets is very pleasant, as most of the city centre is pedestrianised.
It is because we love our region that we have launched the Souvenir By Chloé range and we are particularly proud of our city: Montpellier. Please, discover our website here: http://souvenirbychloe.com
2. Hiking in the Pic-Saint-Loup
If you are sporty and enjoy hiking, then you will appreciate the one leading to the Pic-Saint-Loup! Don't worry, the route is signposted and everything is provided for hiking without the risk of getting lost. At the top, you can admire the breathtaking view: on one side the sea and on the other the land. This natural site also offers a renowned wine region. The Pic-Saint-Loup gives its name to the wine in the appellation area. Don't hesitate to visit the Caveau du Cellier du Pic in Saint-Gély, our partner since 2011!
3. Enjoying the gastronomic landscape
Occitania offers a diversity of incomparable gastronomic landscapes. You can discover the many restaurants offering regional dishes. Do not hesitate to venture out of town to discover the riches of the region. There are many specialities such as Bouzigues oysters, Tielle sétoise, etc. Moreover, if you want to enjoy exceptional oysters, the Maison Tarbouriech in Mèze is a privileged place! Picpoul de Pinet turns out to be a perfect pairing for oysters !